Introducing Tetra:
Collaborate to get things done
About Tetra
Tetra is that one place where your team converges to accomplish things but also to address unaccomplished things in the most collaborative way. Certain things get neglected and thus gets delayed, but with Tetra, you are in full control of all things. It is not only a workplace collaboration suite but also a project management suite of getting things done. Thus it combines the power of collaboration towards completion.
When it comes to team collaboration and getting things done, you can consult several people or read several books, but still you may have no idea or clue as to how to proceed or you can smartly keep things online in "one place" and get out of people's own way so that things get done.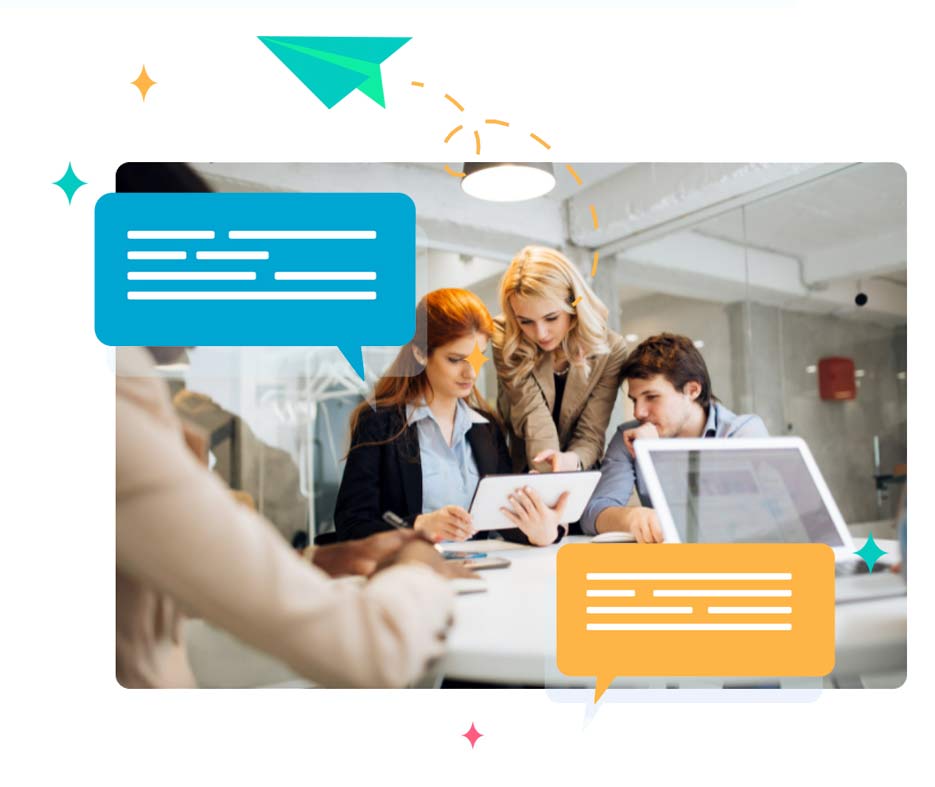 Team Space
A digital space where group of people can share data and communicate with each other to accomplish things.

Team Threads
All collaboration in Tetra happens through threads. Threads are akin to focused chat communication rooms.
Instant Messaging
Users can chat privately between two of them or chat in group or include new members in a thread as needed. It is a great quick communication method.

Search
Users can search threads for pulling out relevant information when needed. Keyword search helps in narrowing results for quick reference.

Auto Threads
Tetra's most powerful feature of auto thread creation with relevant stakeholder users when things are not getting done, to get things done.

One Place
Tetra becomes that one place for users to look for trending works to do, collaborate, learn, advise, participate, focus on things that are becoming urgent and important etc.,